KN95 mask summary
KN95-represents the regulatory standards for filter mask respirators certified in China.
KN95 breathing mask-a mask managed by the Chinese government according to GB2626-2006, GB262-2019 and GB19083-2010.
KN95 masks can provide 95% protection to all particles (bacteria, viruses, polluting particles, fine particles, dust, smoke, pollen, etc.) with a diameter greater than 0.3 µm.
KN95 mask has a 3D foldable design, ear hooks, and bridge of nose/nose bridge, which can provide excellent fit and tightness.
KN95 mask has 5 layers of protection and is friendly to the skin (will not cause rashes and skin irritation).
Currently approved by WHO as a safety measure for COVID-19; used by healthcare providers, patients and citizens.
Currently recommended by the World Health Organization for expansion and reuse.
 You can go from
https://www.ebulwark.com/collections/covid-19-protection/products/byd-kn95-particulate-respirator-50-pieces-shipping-free-global
 (FDA approved, built-in cdc test report, fast delivery)
Or get them in many other products mentioned at
 https://www.ebulwark.com/collections/covid-19-protection.
Simply put, N95 masks are the standard for American respirator masks, and KN95 masks are the standard for Chinese masks.So what is a KN95 mask? How are they similar to N95 masks? This handy chart illustrates the difference (and all the same features) between N95 and KN95 masks.
N95 and KN95 comparison table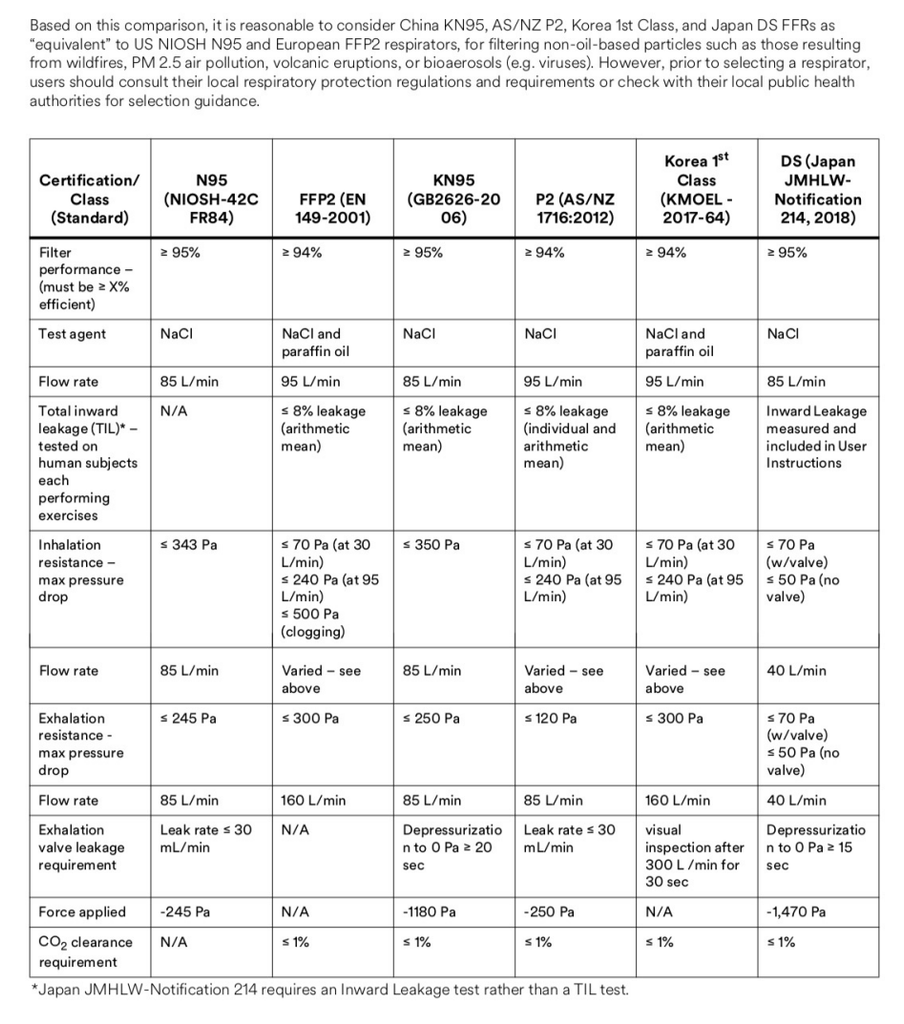 KN95 breathing mask is a mask controlled by the Chinese government according to GB2626-2006, GB262-2019 and GB19083-2010 regulations. These masks have been widely spread to the general public in April 2020 to help the Chinese people and other countries fight the COVID-19 pandemic.
According to FDA guidelines and international standards, since masks have been approved by the FDA, healthcare professionals also use KN95 filter mask respirators.
When it comes to the KN95 mask itself, it is designed to fit snugly on the face due to its ability to form an airtight seal. This mask is characterized by ear hooks, which is different from other types of masks, which use headband attachments behind the ears or behind the neck.
When arousing public opinion, many people seem to like the design of the KN95 mask because it can be worn quickly and easily and is also very suitable from the nose to the chin (to prevent particles from entering the nose and mouth).
Are KN95 masks effective?
In theory, a good KN95 can provide a filtering effect equivalent to that of N95. BYD KN95 masks have a filtration efficiency of at least 95%, making them as good as N95 masks (97% filtration efficiency) and better than surgical masks (95% filtration efficiency) and PM2.5 filtration masks (about 60% filtration efficiency). According to the manufacturer 3M, these masks are considered "equivalent" and "according to the performance requirements specified in the standard and confirmed during the qualification period, they can be expected to function very similarly."
Generally, these masks are considered to be very effective against airborne particles, viruses and bacteria, because their efficacy has been tested and proven by FDA, CDC and other international regulations and regulatory standards.
How to judge which "KN95" is fake?
NIOSH has a special counterfeit indicator list, and the organization is updating it as they become aware of counterfeit brands. There is no mark on the filter mask respirator? No approval number on the respirator or headband? Is "NIOSH" misspelled? That's fake! NIOSH has also compiled some recommendations for purchasing goods from trusted suppliers, including "If a list claims to be "legal" and "real," it may not be the case).
According to the CDC, there are several signs that an KN95 respirator may be counterfeit. They include:
• No markings at all
• No approval number
• No NIOSH stamp
• "NIOSH" spelled incorrectly
• Presence of decorative fabric or other decorative add-ons (e.g., sequins)
• Claims for the of approval for children
Some KN95 masks were found to be ineffective after purchase. You can try it with fire: put on a mask, light a shallow spot six inches from your face, and blow. If it can be turned off, your KN95 is not good. Or, empty a packet of "low sugar and low sugar" or other artificial sweeteners, put on a mask, and smell it. It should greatly reduce the smell you smell through the mask.
Where can I buy certified KN95 masks online?
This is a KN95 mask seller and reseller approved by FDA registration, business license and related certificates
Ebulwark—Sells KN95 masks, N95 masks, respirators, disposable three-layer protective masks, cloth masks and gloves, and has obtained FDA registration. Sanitary appliances and non-contact infrared thermometers are also sold.
How to wear KN95 mask correctly?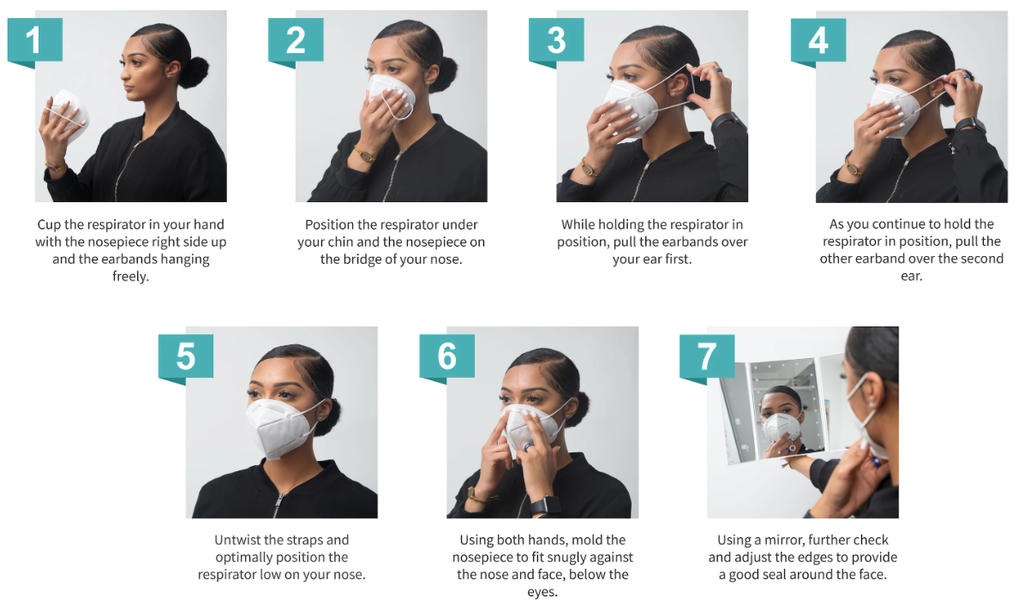 Before wearing a mask, clean your hands with soap and water or alcohol disinfectant.

Place the mask in the palm of your hand, keeping the ear-hook mask and nosepiece facing up, and then place the mask under your chin.

Hang the earrings on each ear.
Place and adjust the mask on the nose with both hands. You should shape the bridge of the nose into the shape of your nose and push down on both sides of the bridge.
Always place both hands on the mask for fit and seal check. Make sure not to move or interfere with the position of the mask. You can test whether the mask is suitable by exhaling. If there is a leak, readjust the nose bridge.
Watch this video to learn about KN95 masks:
https://www.youtube.com/watch?v=7lfgaxlHSfI&t=16s